Your Computer Refresh of 2011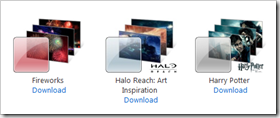 Welcome to 2011, oh how time flies!
I decided to start the year off by putting together a little post to help all you good people out there make computing decisions for 2011.
First thing you need to decide about 2011 is that this is the year is when you need to come out of hiding. I know many people are still scarred by major malware attacks and endless virus invasions of the past few years. This is especially true for those of you still out there using Windows XP and claiming that it is "perfectly fine" for your needs.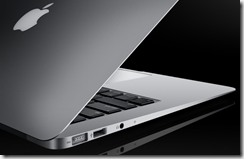 The biggest reason your old Windows XP (and even Vista) is not going to cut it is Security! Exactly the reason you were afraid to Bank online, do your Taxes or key other sensitive information into your computer! Solution is simple – get a new Windows 7 based system or even a Mac. Both platforms are finally secure, which is key to your positive experience, in my humble opinion.
Windows 7 PCs are more affordable than ever, and getting a Laptop is really the best option this year. They are often as inexpensive as their bulky desktop counterparts. The big thing for desktops was always the 3D Gaming, but you can get that on many laptops also nowadays. Microsoft also offers free antivirus, so you don't have to spend a second without protection. Be sure to get 64 Bit version with at least 4 GB of RAM, this will make your new PC even more secure and will seriously boost performance.
Mac already comes only as 64 Bit and I don't believe they sell any 2 GB models now. Apple's premium cost can possibly be justified by light and elegant hardware, still offering long battery life. You need to decide that this is important for you to spend that extra cash. Another plus is the excellent iLife software Mac comes with, for organizing Photos and editing Videos, among other things. On the flip side don't let Anyone tell you that Mac is easier to use, you will have tough learning curve if you are used to Windows.
But what about all the Pads, Tablets and other Mobile gadgets? Frankly, it all depends on your usage patterns! I increasingly find that iPhone 4 lets me do pretty much Everything (except type large blog posts like this one). I recently started using Chase App on my iPhone, which not only lets me pay all my bills right from the phone, but even Deposit Checks! Yep, you simply take picture of check's front and back and voila!!!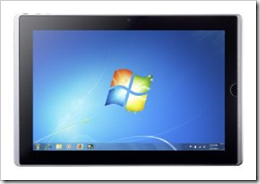 iPad 2 rumored to be coming out this Spring and should finally have camera to let you video chat with friends and family, Can't wait until then or just insist on having Flash on your Tablet? There are new (albeit still pricey) options – like this Asus Eee Slate with powerful i5 CPU and wireless keyboard, making it into a hybrid solution you are sure to enjoy. Or, the Android option, with hottest one today being Motorola Xoom, but many more options are coming very soon, from myriad of manufacturers, most of who we never heard of. The newly refreshed Android UI coming soon in version 3 looks really exciting and can finally offer iPad some competition.
The important thing is to refresh your computer to the point where you're happy with it. The modern platforms can easily manage thousands of your photos, wirelessly video chat with your loved ones and offer hours of entertainment with Videos and Games. You will feel safe to visit your bank online, do some wireless investing (check out Prosper) and effortlessly read the whole web. Yes, even in warm bed on lazy Saturday morning! Enjoy!