11/11/11 And Our Binary Future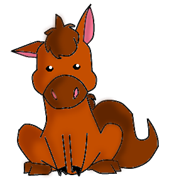 Just had to post today, such a special day in history of the World. I entertained a plan to a day off, but ended up working harder than ever.
And now – it's 11.11 pm and I am racing against the Clock to publish my First Game into the Android Marketplace on this Special Day!
Yes, the game is coming! So this post will have to wait, and WILL get updated.
UPDATE: Game is Live on Android Market!
Now, the next morning – reflecting on the freedom of the weekend. I am at the crossroad for my next project – we (as a family) have been brainstorming making another Game. Yet, I got so annoyed when my main 1tb drive crashed few weeks back, that I think I'll make a diversion from that plan. You see, I am pretty sure that Most (albeit not alll and sometimes not latest) files were mirrored on most of my other PC hard-drives or External hard-drives. But it is such a nightmare to know what was and what wasn't, and where it is!? I am trying Windows Live Mesh again to see if it can help me manage and mirror files around our home, but Alas, it is dead slow with big number of large files, such as video collection.
It seems that often in life we get paralyzed by inaction. As Steve Jobs would say – The Penalty for Failure is Virtually Non-Existent! So with these inspiring words I think I'll embark on creating my own version of file management solution, but done right and taking Modern Digital Life into account!
Opinions welcome and if you do manage to point me to a solution which already works, I will probably just use it and return to our original "Next Game" plan.
Comments #
Comment by friend of Volch on 2011-11-13 22:02:47 -0500 #
Windows Live Mech is not cross-platform. It even does not work on Windows XP.
And free limit is only 5GB. Other than that they are a perfect solution for me. Of course it will be slow on your HD videos, but those you can keep in youtube.
Comment by Adi R on 2011-11-13 22:55:13 -0500 #
Well, Mesh has a Mac version, so makes it cross platform a bit, but you right about Win XP. So overall it is limited solution, no doubt about it. Registered domain for my effort today so no going back now 🙂
Comment by friend of Volch on 2011-11-15 21:03:10 -0500 #
BTW, a week ago your "Seagate 1TB HD died".
Did you do a CPR and it is back to normal now?
Comment by Yaniv R on 2011-12-16 14:18:38 -0500 #
Congrats on the game, as i understand this is your company game
and not your own game. if you could enlarge what the game is about
that will be interesting.
Good Luck with the site and continue Blooging.
Yaniv R.
Comment by Adi R on 2011-12-17 01:12:23 -0500 #
The game itself is a Chess Puzzle, similar to famous Knight's Tour, but with 100 cells.
Yes, I really need to blog more…
Happy Holidays!