Flickerize me, Captain
Flickr
Personal
Technology
Travel
Recommendations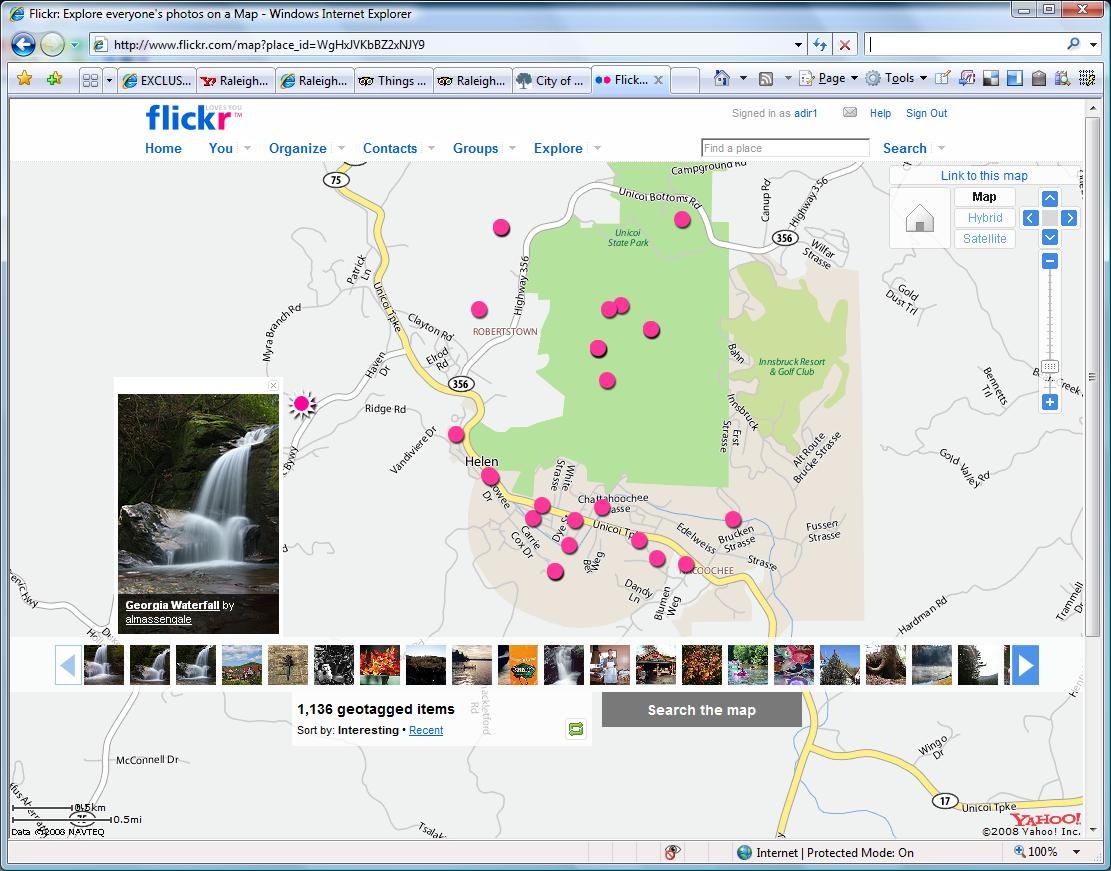 Creative titles aren't my specialty… Anywho, today I decided to try something that really made sense, and strangely enough, it does exist! Perhaps this is not news to anyone, but I really don't recall seeing such a handy Map and Photo mashup available on our beloved Flickr.com site, just try Explore feature!
We were thinking of finally taking a one day trip to the little mountain town of Helen, Georgia. So, I did regular searches on Google and others to find out tourism attractions and other things about the town. I must say, there was very little available in terms of entertainment for family, perhaps because the town is truly little. I did hear they have most wonderful nature and scenery, so that itself probably worth the 2 hour drive. Scenery led me to think of Flickr, so I went there and just typed name of town. It actually sent me to a screen with good geo-positioned photos, showing you the place in images! I recommend you try it out, before your next trip to anywhere.
I have been using similar handy feature on Google Earth Desktop software, but I was sure Flickr would have many more photos available for any given spot.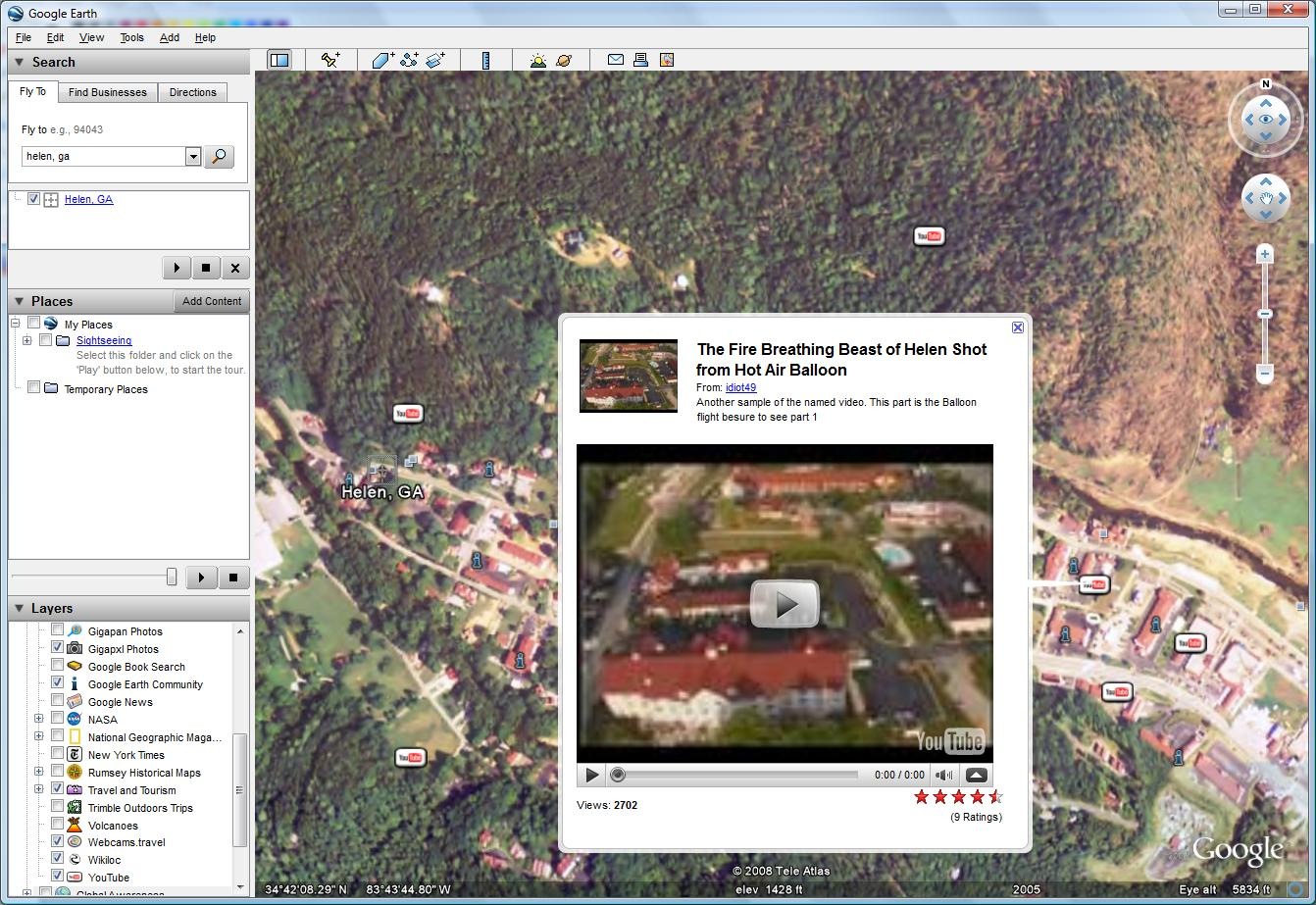 As I wrote this, I decided to dive back into Google Earth and play around with options. It is Astounding how deep that tool is and how it is improving every day! Not only was I able to find tons of photos and useful information, I was amazed to discover YouTube integration! This essentially allows to Click certain locations to see VIDEO popup from YouTube, related to that place! Now That's a Mash-up! Perhaps this is their secret true reason for buying YouTube in the first place 😉 !
My next question is — when is this kind of functionality coming to my iPhone? Or will this be an Android-only feature, to try and win over iPhone early adopters?
Now, if only instead of all this site seeing on the Internet, we would actually get into the car and get going there! That, my friends, is a technological challenge of a different nature…
UPDATE: Flickr is your best source for breaking news-in-photos, as I forgot to mention. Take a look at this happening Documentary of Hurricane Gustav in Photos. Gives you chills and definitely brings us closer to the affected people.
Comments #
Comment by RedDevil on 2008-09-03 09:16:28 -0500 #
I haven't played with Flickr, but Google rulez! which one did you liek better?
and if you have any questions about Helen, ask your local friends 😉 they city is cute + they have tubing, kayaking, paddle-boating, hiking, water falls, small beach and lots of fun activities. Also, check out this site for kid-friendly events in Ga State parks within driving distance http://www.gastateparks.org/net/calendar/events.aspx?s=0.0.1.5&navid=1&monthcount=2&siteid=5&wrapid=1
Comment by Adi R on 2008-09-03 20:53:59 -0500 #
You are absolutely right, I should have consulted you. We ended up going on Monday, and mostly stayed in Consolidated Gold Mines. It probably should be a separate post itself, since family had a blast.
Helen itself was pretty boring, but perhaps because we only came there around 7 pm…
Gimme More Ideas!