Joost is growing and is as revolutionary as ever
Entertainment
Streaming Video
Technology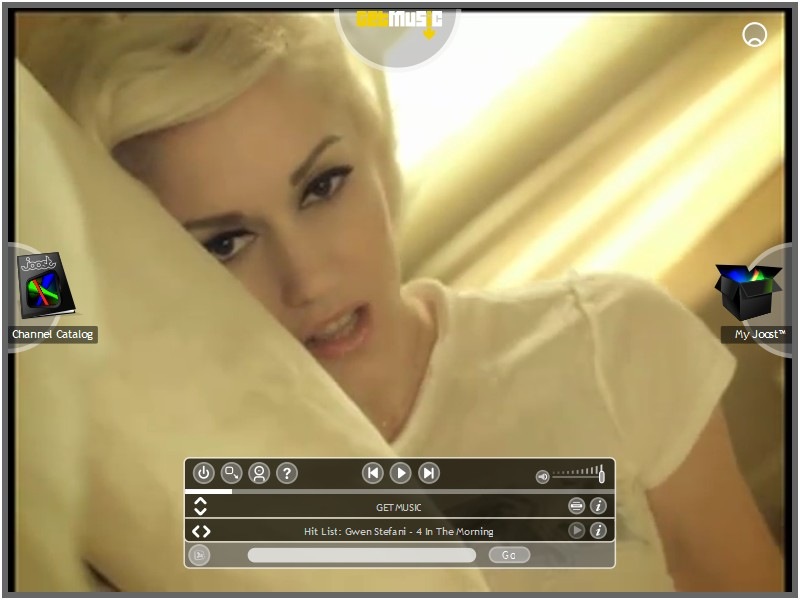 Are you all Joost'ed up yet? This video platform is revolutionary and is truly disruptive to Video on the Web, and even Cable TV for home.
It's perfectly legal too, since just like the broadcast model, it is advertiser supported. The advertisements themselves are short and non-intrusive to me, at least for now.
Anyhow, I picked up a pair of excellent Logitech FreePulse Wireless Headphones
and used them today while cooking dinner 5 feet away from my PC to enjoy this streaming entertainment. The number of channels on Joost, and their content, is continuing to expand at grand rate. They have agreements with some major networks, though I am yet to see their programming there, and they have some full length movies, including Paramount Pictures selections.
Madonna got her own channel now, with her own classic music videos playing. There are also several music channels, like the one that I am enjoying above, called GetMusic. MTV and VH1 channels mostly featuring their shows for now, not music.
The Internet bandwidth crunch is definitely going to worsen. With proliferation with this P2P platform, alongside Skype and with growing legal movie downloads (Vongo for example), I think the major providers are just sleeping if they are not planning to triple capacity every year, starting now.
Anyhow, it was fun, and I felt compelled to blog about it, while it's still playing in an open window on my desktop. Rock on!