Kraft – Foods & Family
Consumerism
Kraft
Personal
Recipe
Recommendations
Season Greetings! This post is probably a bit overdue, but maybe you're still planning a big bash for New Year's and this is definitely something useful for the new year!
KraftFoods.com has become my primary portal for favorite recipes this year. It has wonderful photos, showing you what you're making, something many other sites out there lack. Plus, Kraft folks seem to keep manageable repertoire of recipes, most of which are easy and quick, instead of mishmash of thousands or millions, like some other sites contain.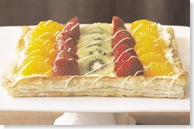 You can easily sign up for a free online account and mark your favorite recipes, and then sort them into custom categories, though web interface for organizing recipes needs some work! And, to top off the beautiful recipe photos off, they just started to add some nice how-to videos recently!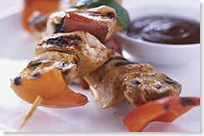 I have linked to some of my favorite recipes here, but there is yet another excellent aspect to Kraft Foods (can you tell I am a shareholder, well, Duhh!!) If you live in US, you can sign up for Free printed Magazine called Food & Family! We have been enjoying it for over a year now and it's highly recommended.
Yea, Yea, I know Kraft is bound to be pushing their own products in the Magazine and in the online recipes. But I didn't find it to be obvious at all, plus it's Free and ultimately, no-one is preventing you from substituting the ingredients, if you are so inclined, for some unknown reason. "Recipe Box" Web Sites is another wave of the future, and with proliferation of cheap wireless web devices, it is easier than ever to get to your recipes right from on your kitchen table. I am also pretty certain there are other wonderful Recipe sites out there, so share away in Comments below!