OMG! Why did you buy a Drunken Hobo?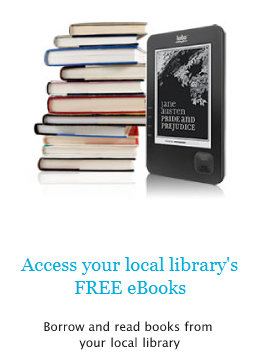 That is what my daughter exclaimed, after learning that we purchased Kobo eReader from Borders and mishearing the name. She came to this natural conclusion after seeing that our new device prefers ePUB books to feed it's appetite for content!
If you have a Borders store closing near you (sadly, they are struggling with bankruptcy – which seems inevitable, in retrospect) you should be able to pick one up for just $60 as well. I wasn't even sure about this price, with company going bust. But, it reads EPUB and PDF format, even if Borders were to decide to discontinue their online store as well. Though, I think it is more likely that they will keep that business or sell that unit to someone. And why not, it's virtually free money, as almost no overhead for operations there – just online servers to sell digital downloads and manage DRM. Seems no brainer – a business with no complex warehousing or shipping, and no chance of "overstocking" or "under-stocking" a title.
We only had it for one day, but so far works as advertised! Like Kindle, it is eInk (so black and white and no videos, naturally) and should last for almost a month on a single charge. Ours came preloaded with about 100 classic titles, and I didn't even realize at first that it also lets you read Free eBooks From Your Local Library!!! Plus, it should let you read various languages through loading up your own specially formatted PDF or EPUB files, though I haven't tried that yet. Here is full features recap from Kobo eReader site.
Enjoy!
UPDATE: Looks like timely news on shaky state of Barnes and Noble today. I like their stores, but I also must admit that in the last year hardly been there, or bought anything.
Comments #
Comment by friend of Volch on 2011-04-03 20:27:15 -0500 #
So, is it time to buy Barnes and Noble stocks yet, after they fell 50% in less than 2 month according to your Bloomberg article? Company finally started to profit! What's so shaky about it?
Comment by Adi R on 2011-04-03 21:25:27 -0500 #
I would not really consider investing in them, and latest I hear the "buyout" talks broke down.
Don't know about you – I don't really go there. Even if I ever want a book, I search and buy online, even if I want physical book (which is Super Rare). Most of the time, I'd read online or buy eBook for Kindle/Kobo and what not.